[vc_row][vc_column][vc_column_text css_animation="bounceInDown"]VLSIGuru Training Institute is a VLSI and Embedded Systems Training Institute with branches at Bangalore and Noida. Noida Center was setup in April-2019, located at Sector-2 C Block, opposite to Nirula's Hotel, at around 200 Mtrs from Sector-15 metro. Bangalore office was setup in 2012.
VLSIGuru offers quality VLSI and embedded systems training at affordable fee. We are the only institute at Noida to offer training in complete spectrum of VLSI and embedded system courses. VLSI Training on RTL Coding, Functional verification, Physical Design, Synthesis & STA, DFT, Custom Layout and Physical Verification.
Below are the courses offered at Noida center.
VLSI Front end courses

Functional verification Courses

VLSI Back end courses
Embedded systems courses
Salient features of VLSIGuru 'VLSI Training in Noida'
Only institute to have training branches at both Bangalore and Noida.
All the courses offered below 40K(all inclusive), while average training cost of other institutes is 90K+.
Only institute to have EDA tools from Synopsys, Mentor graphics and Ansys
Access to all the recorded videos of the course at the institute premises
Access to all course presentations, labs and tools.
Regular evaluation tests and interview focused discussion sessions to make the student learning more effective.
Institute works with more than 25 trainers for various courses, bringing in all their expertise in to the courses.
Option to repeat the course within one year.
Student attending VLSI training in Noida will be considered for job opportunities at both Bangalore and Noida. This ensures student gets more opportunities, compared to other training institutes.
All the trainers working in the industry, with average experience of 10+ years.
Back end training courses offered at 28nm technology using Synopsys tools, with 2 institute provided hands on projects. Student will be working on 3rd project with institute support.
Physical Design Training also includes training on RedHawk tool for IR drop analysis (only institute to offer this).
Institute is at 250 Mtrs from Sector-15 Metro station
[/vc_column_text][/vc_column][/vc_row][vc_row][vc_column][vc_column_text]Below is list of companies where our students got placed: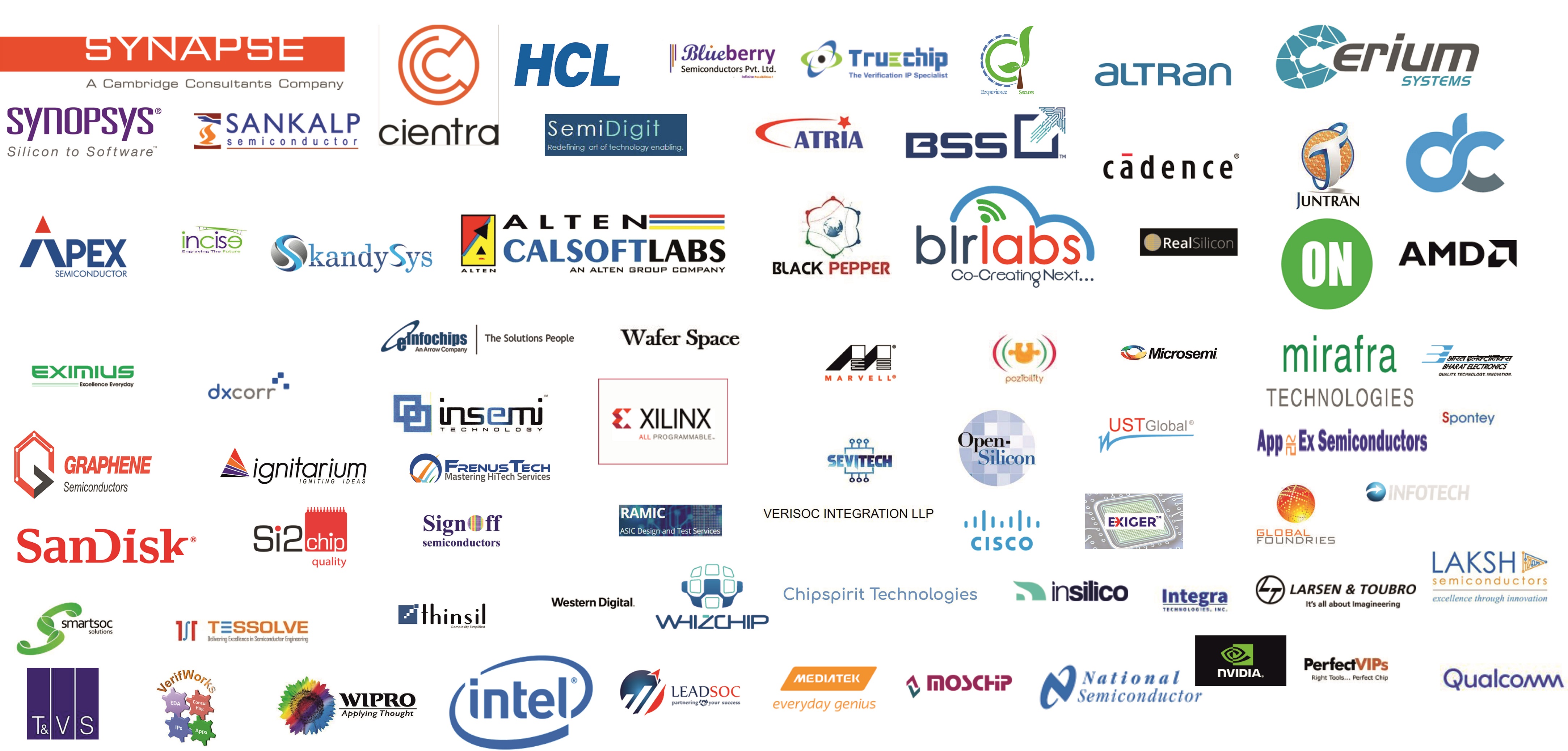 [/vc_column_text][/vc_column][/vc_row]